Meet the Consortium: INTERDIGITAL
IDE unites two main communication technologies – wireless and video – into one of the world's largest pure research, innovation, and licensing companies. Today, InterDigital has a global presence with offices in the UK, France, Belgium, the USA, and Canada.
InterDigital Europe is working with companies, cities, universities, and other entities to foster discussion, break barriers, execute research, and help set the stage for European leadership in new technologies, with current focus on 5G and beyond towards 6G. InterDigital Europe has been actively involved in several EU H2020 collaborative research and innovation projects to exploit the results of these projects through patented innovations as standard essential contributions to various SDOs.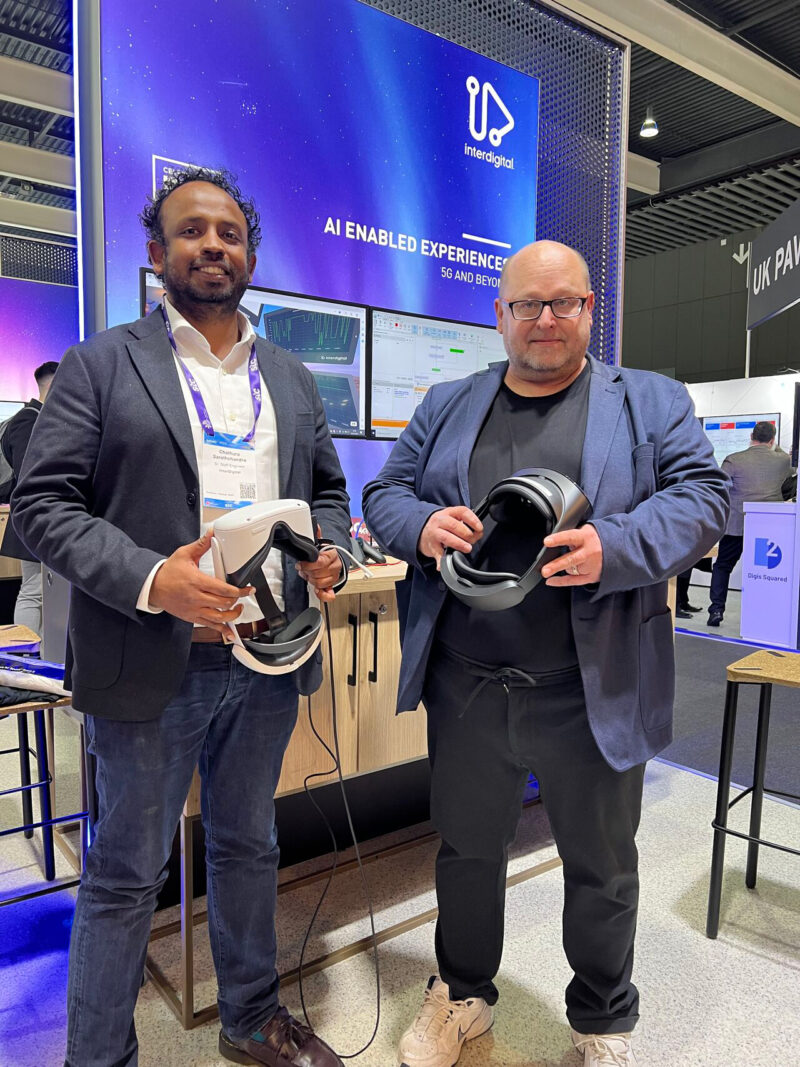 What is your organization's role in the project? What unique contribution does it bring to the team?
In 6G-XR, IDE leads the development of 6G RAN disruptive technologies on sub-THz frequency transceiver technologies, reconfigurable intelligent surfaces, and integrated sensing, communication. Moreover, IDE contributes to the definition of use cases and KPIs, architecture design, and the definition of experimental infrastructure and testbeds. Other areas IDE contribute to include, time and media synchronization, and 6G control plane.
Why is this project important for your organization?
InterDigital will develop essential technologies and contribute these technologies to fill gaps identified in relevant standards. InterDigital will utilize its strong presence in the relevant standardization bodies, most notably IETF, 3GPP and ETSI, to pursue standard-compliant adoption of the technologies being developed, to further drive adoption of the standard-based protocols through workable and deployed E2E solutions. Technologies that are developed within 6G-XR may directly be used as input into the company's technology creation and exploitation activities. InterDigital will promote the 6G-XR solutions at international tradeshows, such as MWC and IBC and others.